Enabling AI Automation
Transform for Innovation
Explore the transformative power of artificial intelligence (AI). Dive into its applications, advancements, and the potential it holds to reshape industries. Discover how AI is driving the next wave of technological innovation.
Read More
Healthcare Industry
Accelerate medical research with rapid and accurate diagnoses, enabling faster personalized treatments.
AI Detection
Managing security vulnerabilities is essential for today's organization. Let us help you create an AI detection strategy.
Manufacturing
Did you know AI can improve your business? Let us help you improve efficiency, quality control, and predictive maintenance.
AI Analytics
AI techniques algorithms and statistical models to identify patterns, trends, and correlations within extensive datasets.
Artificial Intelligence -ai
Superior planning, implementation, optimization and training solutions completely orchestrated by Skafos Consulting that improve efficiency and solve company issues.
AI Transitioning
Enable your consulting partner to design a roadmap
to ensure a successful AI integration.
Read More
Assessment & Readiness
AI consultants play a vital role in bridging advanced technology with its real-world applications, pinpointing opportunities where AI can optimize a company's effectiveness.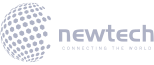 At Skafos Consulting, our IT managed services not only embrace change but actively drive it, always prioritizing our customers in our business strategies.
Ethical considerations and the implications of AI bias and privacy have become pressing societal concerns, and safeguarding user privacy is a paramount focus for us.
We encourage people to take a proactive approach to Cyber Threats by applying best practices such as password protection and data protection.
Machine Learning
Businesses today can utilize machine learning algorithms to obtain quicker results for their company.
Generative (AI)
To enhance productivity and improve the customer experience, Generative AI can streamline various tasks and processes.
Human Augmentation
Augmenting human collaborative ventures with Artificial Intelligence (AI) technologies to shape the future of the world.
AI Automation
Automate your monotonous, rule-based activities that require minimal decision-making that are time consuming.
We're Here To Help
Ready for your business cloud services ? Read more!